Window Options Waterton
Mar 14, 2023
Project Description
Adding Character to your Garage Door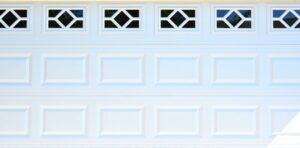 Want to upgrade and shine a little light in that garage?
One of our customers decided to do so with our classic Waterton window inserts.  Integrating this window feature into your garage door will take your door from a plain, blank slate to something eye-catching and complementary to your home.  Do not forget that we offer a variety of window inserts, giving you over ten options to choose from to design the face of your garage door.  These inserts come in both short panel and long panel variations, allowing you to accessorize your garage door freely.  Also note that we do provide different glass types other than plain glass (e.g., tinted glass), which will vary in price depending on which glass type you select.
Not only are our windows beautifully designed, but they are also enforced with double strength glass unless you choose an acrylic option.  The durability of double strength glass will protect your windows from any bumps and bruises it might get along the way and will provide extra insulation to your garage.  Another benefit to our window inserts is how easily-accessible the window is.  These removable inserts enable you to clean your windows with ease and allow for a smooth repair to a damaged window.
We want you to know that there are numerous ways to take an old garage door and make it stand out on your block, and selecting the Waterton window inserts is one of them.  Be sure to ask about our window options as well as our designer glass windows (for those who would like more detail to their windows) and we will help you find the one that suits your taste.  Contact us to learn more about our Waterton windows or to find out more about the other window options we offer!