Commercial Garage Door Openers Installed With Care For Northern Nevada Businesses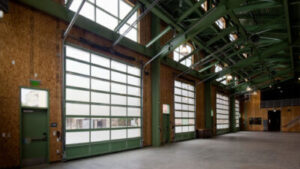 Business owners know how essential it is to have a trustworthy garage door opener installed at their commercial property. However, even the best openers eventually need to be replaced, and when they do, George & Sons Garage Doors is here to help. We install outstanding commercial garage door openers for businesses around Reno and Carson City, Nevada. You can count on our highly experienced team to install your opener with the utmost care.
Products That You Can Rely On
No matter what style of garage door that your business has, our team can provide the perfect opener. We partnered with the respected manufacturer, LiftMaster, to provide our commercial clients with garage door openers that are made with cutting edge technology for improved functionality and safety. You can count on these openers to keep your business secure and your employees protected. Additionally, LiftMaster is known for creating products that last for decades, so you can expect dependable performance out of your garage door opener for years to come.
Installation Expertise
George & Sons Garage Doors has been in business since 2012, and our team has decades of collective industry experience. Over the years, we've installed countless commercial garage door openers and we would be honored to do the same for your business. You can expect word-class service from our team, as well as honest pricing and no-hidden fees. So, if you're ready to have a new garage door opener installed at your commercial property, contact us today. We proudly serve the Reno and Carson City, NV, area.