Trust the Commercial Garage Door Service & Repair Experts Serving Northern Nevada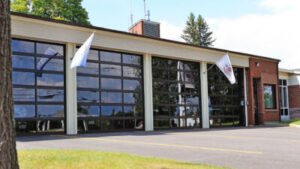 Keeping your commercial garage doors well-maintained is critical to the success of your business. After all, jammed or broken garage doors can prevent you and your team from working, potentially hurting your profitability and damaging your reputation with clients. That's why it's key to rely on commercial garage door service and repair experts like George & Sons Garage Doors. We have decades of experience providing timely service to businesses around Reno and Carson City, Nevada.
Repairing Your Commercial Garage Doors
At George & Sons Garage Doors, we understand that our customers could need us at any time. That's why we provide 24/7 emergency repair services. Whenever your commercial garage door runs into a problem, simply give us a call and a member of our team will come by as soon as possible. We have the expertise to accurately diagnose any issues with your doors and remedy them in a timely manner, leaving you with a perfectly functioning product once again.
Over our many years in the industry, our team has seen and fixed just about every garage door problem you could think of, from broken springs to worn cables, and much more. Additionally, we can service doors of any make or model, so you can rely on our team no matter what.
Contact George & Sons Garage Doors
If your company's garage door isn't working like it should, contact George & Sons Garage Doors right away. We're the top choice for commercial garage door service and repair in the Reno and Carson City, NV, area.